GenoBank.io's good news letter to Investors!!! Thanks!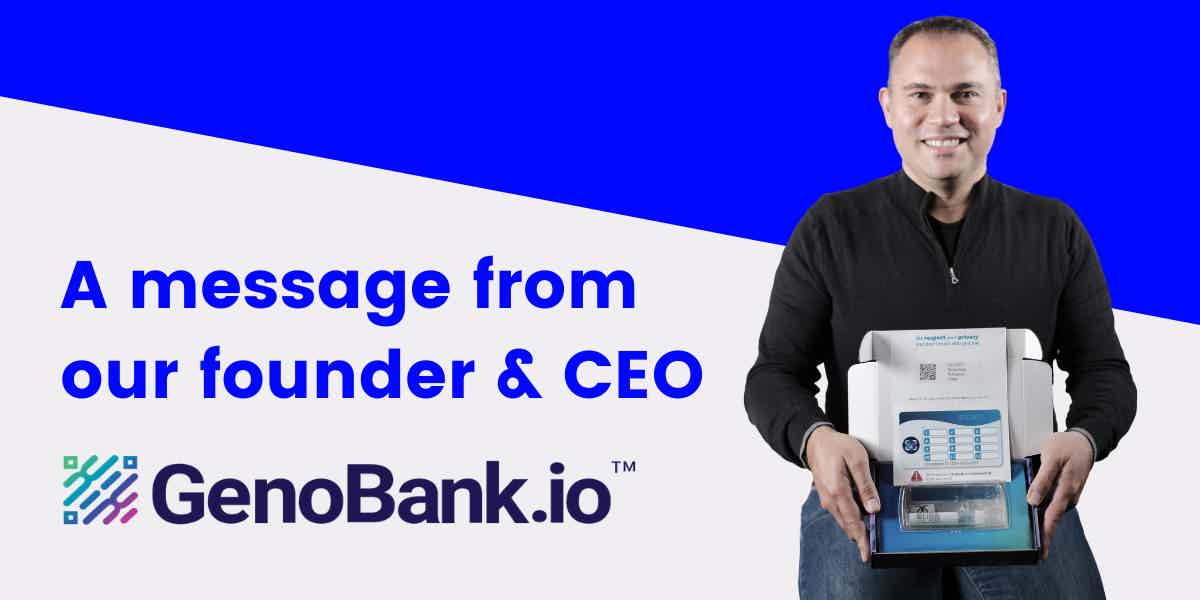 We started GenoBank.io in 2018 with the idea that DNA analysis and research can be done without compromising the privacy of donors. From the start, we made it our mission to help DNA analysis to be conducted securely and ethically. That idea is now reality and we can't be more happy to share these amazing updates with our Republic investors and followers! 
🚀GenoBank.io is raising more capital: We recently launched another crowdfunding campaign, on WeFunder. Throughout this raise, as usual, we will have ongoing developments and partnerships brewing behind the scenes, so don't forget to check in every week for more updates!

In 2020 we were able to make major progress:
💰 We completed a crowdfunding raise of $464,420 (464% of our goal!) and received recognition from around the world
📝 Our founding team published a peer-review article that validates our approach in leveraging blockchain technology to secure DNA data
🏥 We expanded our business model to provide research entities and labs protection against potential data privacy claims. Customers include: Somos, Portunus and RIO
So far in 2021 we have:
✅ Signed +59 labs in Mexico to cryptographically verify COVID-19 tests to make it easier and more secure for travelers. We expect to receive sales revenue up to $200K USD this year
🎤 Featured on the Irish Tech News Podcast, Ireland's number one online tech publication
📰 Featured on the front page of Mexico's largest newspaper "El Universal"
If you have any questions, please feel free to ask me directly. It is our mission to help DNA analysis to be conducted securely and ethically and we look forward to having you join us. Together we hope to allow everyone to participate in the Genomic Revolution with confidence!