Investor Place strongly endorses and recommends Sentry AI's crowdfunding campaign
https://investorplace.com/2021/02/7-equity-crowdfunding-offerings-to-buy-this-week-current-2-2/
Josh Enomoto from InvestorPlace selected us as one of the best crowdfunding investments from thousands of such campaigns.
Sentry AI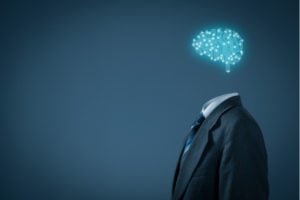 Source: Shutterstock
Security cameras are a funny deal. Although they help with criminal investigations and for insurance filing purposes, they don't actually do much to prevent crime; they just record that a crime was committed. Additionally, cameras aren't always effective. From inclement weather to lighting changes/lens flare to obstruction from myriad objects and living creatures, anything can potentially block or impede the view.
Moreover, having in-person security isn't always the answer. Humans are humans – we get tired, we need to use the facilities or something distracts us. It's in those moments that a crime can occur. To address these critical gaps, Sentry AI, a pertinent offering on the Republic equity crowdfunding network, delivers smart technologies into security infrastructures.
Primarily Sentry AI, as the corporate name suggests, utilizes artificial intelligence to provide 24/7/365 security coverage, recording activities and analyzing individual behavior. In conjunction with a monitoring team, Sentry AI alerts authorities regarding potentially dangerous or suspicious behaviors, thereby preventing crimes from happening in the first place.
Plus, because everything is based on AI, it eliminates much of the troubling social issues that often arise in security-based confrontations. Further, Sentry AI is a relevant equity crowdfunding play due to the very real possibility of rising crime because of the current recession.
To find out how machine learning is forever changing the security industry, please visit Sentry AI's private investing pitch deck.
InvestorPlace is one of America's largest, longest-standing independent financial research firms, that has been educating and guiding investors for the past 40 years. Unlike many financial firms, InvestorPlace does not accept money from the companies they cover and provide truly unbiased advice with the investor's best interests in mind.